The WEB MONITORING app for HD Series instruments will allow the user to monitoring by remote control any kind of RF signal.
With a simple WEB browser application, the user can pilot the instruments for monitoring the DVBC, DVBT, DVBS, RADIO and TV ANALOG modulations.
1) CONNECTION
First you need to configure your instrument for be connected to the existing LAN distribution:
Press VOL button and select CONFIGURATION MENU. Inside the CONFIGURATION menu, please select METER->LAN CONFIGURATION. Now use the DHCP or static settings for set the IP, NETMASK and GATEWAY.
Open a WEB Browser and digit: InstrumentIP/index.html for connect to the instrument. For example: 192.168.2.200/index.html
2) PASSWORD
For access the instruments web browser, the application required a user and password.
The user is: _InstrumentName_
The password is: InstrumentSerialNumber.
For example if I have a HD PRO-TAB instrument with serial 10000, please digit:
USER: _ HD PRO-TAB_
PASSWORD: 10000
3) SETTINGS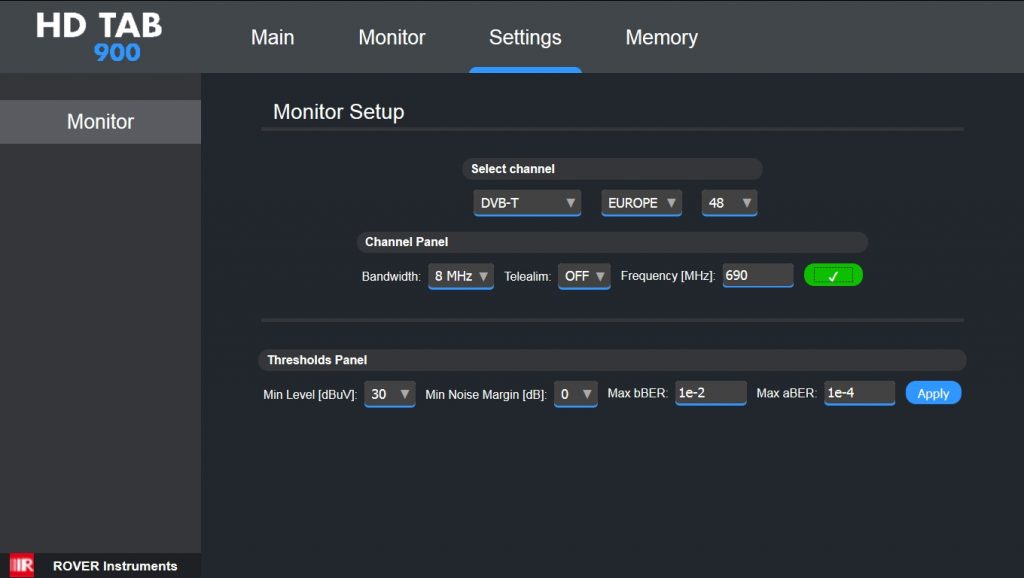 DVB-T/T2 TV frequency and threshold setting
4) MEASURE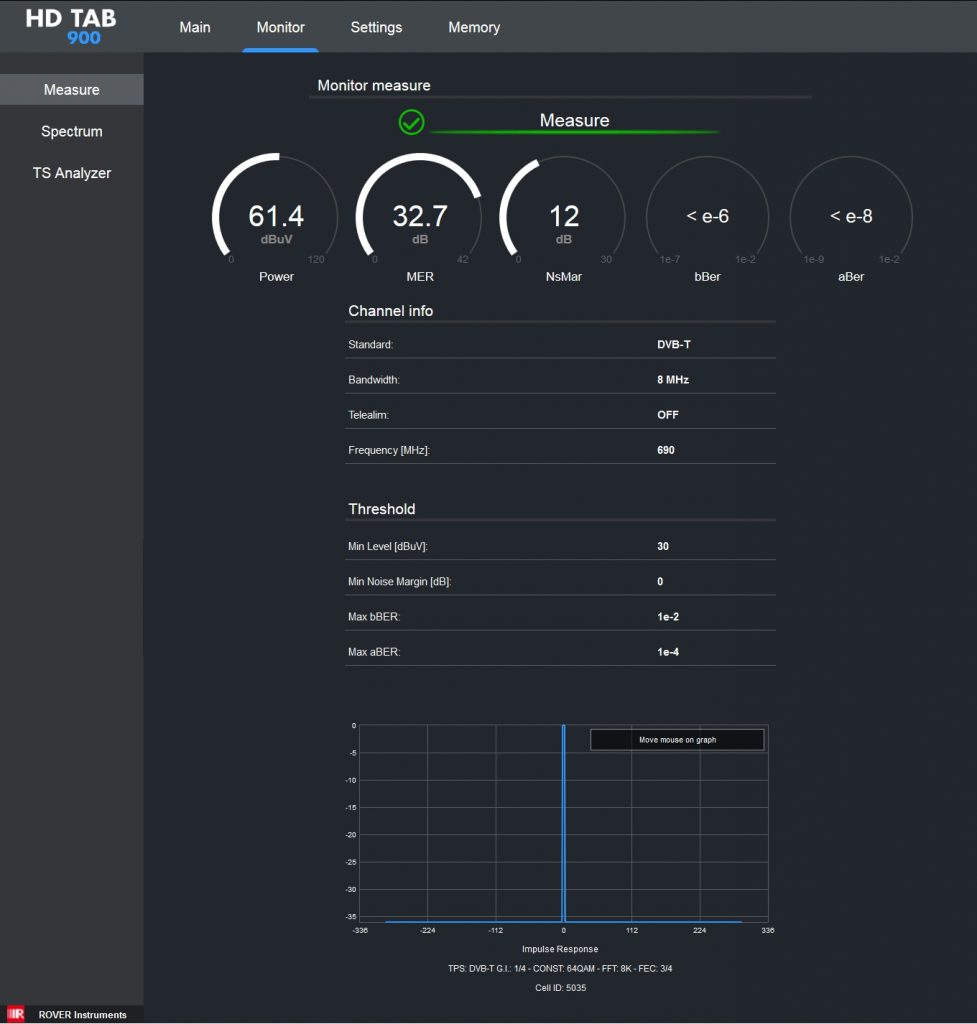 DIGITAL TV measures and ECHOES analisys
5) TRANSPORT STREAM ANALISYS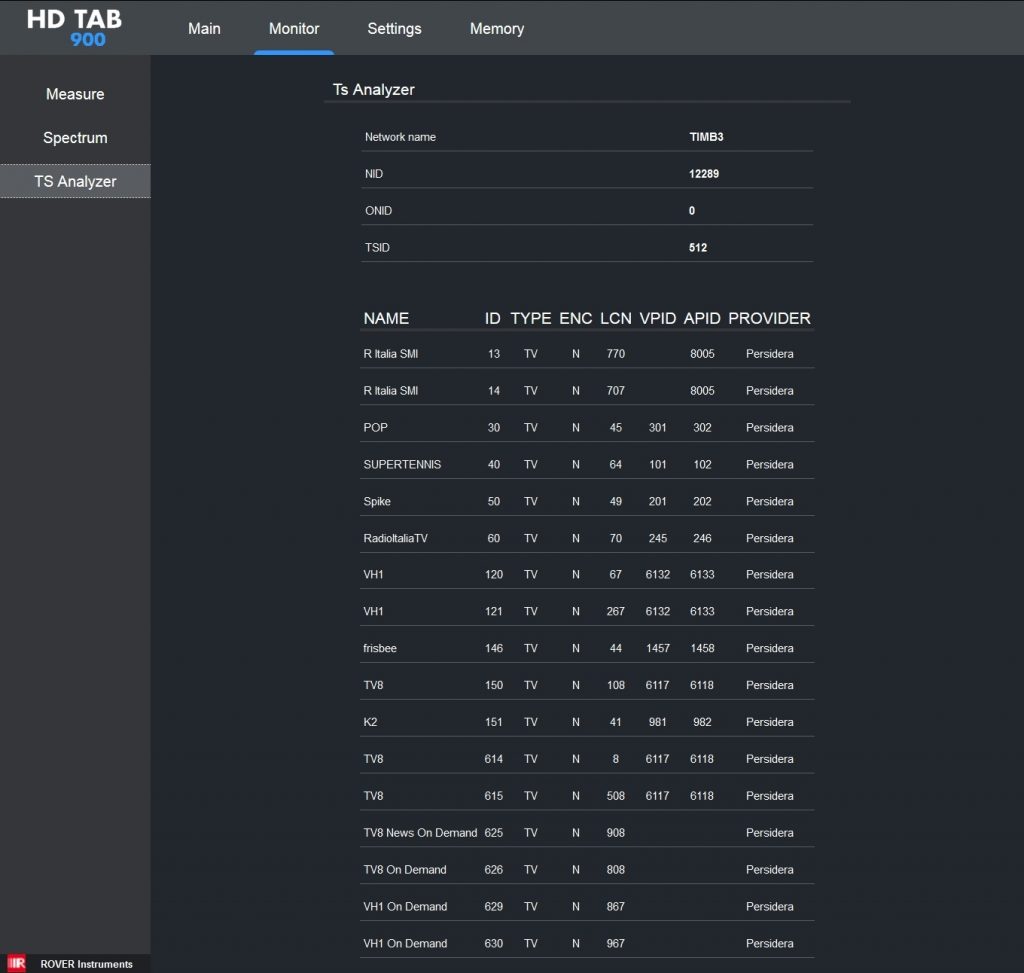 TS Analyzer
6) SPECTRUM ANALISYS
DVB-T/T2 Spectrum
EXIT: To exit the remote control function, press the spectrum key for about 10 seconds and then press the HOME key.
Note: The MENU (written and graphic) of the figures shown in the following "F.A.Q." may vary from model to model or depending on SW upgrade.