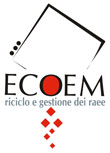 ROVER is situated in one of the most enchanted areas of Italy and has always considered the environment as a precious gift to be respected.
ROVER is a certified EN ISO 14001 company for the Environment and works towards providing their customers with high quality products and services and carries out its activity fully respecting nature and the welfare of others.
To reduce its impact on the environment, ROVER implements various precautions, including the removal of solder lead and the use of effective, but minimal packaging for the transport of its products. The company also adopts the policy that all its staff, suppliers and customers are fully aware and work towards saving energy and respecting the environment. For example, the design laboratories have obtained notable results in minimizing the current required to power Rover equipment and meters and have obtained longer battery autonomies. Government and citizens are more aware of the growing problem of effective waste disposal.
The European Union has issued a directive called RAEE (Waste disposal of Electrical and Electronic Equipment) that guarantees the correct collection, treatment and recovery of all used electrical and electronic devices in Europe.
Each country in the European Union has also passed National laws to follow this directive and to ensure that all indications are in force from 2006. These laws also apply to ROVER products.
ROVER, la cui sede si trova in uno dei più incantevoli luoghi d'Italia, ha da sempre guardato all'Ambiente come ad un prezioso dono da rispettare.
ROVER è certificata EN ISO 14001 per l'Ambiente ed è costantemente impegnata nel fornire alla propria Clientela prodotti e servizi di alta qualità conduce le sue attività nel pieno rispetto della natura per il bene di tutti.
Per ridurre l'impatto ambientale sono stati messi in atto vari provvedimenti, tra i quali spiccano per importanza l'eliminazione del Piombo dalle saldature e l'impiego, per gli imballi, della minima quantità indispensabile di materiale atta a proteggere gli strumenti durante il trasporto. Oltre a ciò, si persegue la politica del coinvolgimento delle maestranze per sviluppare in tutti la consapevolezza e l'impegno nei confronti delle politiche volte al risparmio energetico e alla salvaguardia dell'ambiente.
Da ciò in progettazione, per esempio, sono derivati notevoli risultati nel minimizzare il consumo degli apparati e strumenti ottenendo così anche un allungamento della vita delle batterie.
Da tempo, i Governi e i cittadini pongono un'attenzione crescente al problema dello smaltimento dei rifiuti. Così, per le apparecchiature elettriche ed elettroniche usate, l'Unione Europea ha elaborato la Direttiva RAEE (Rifiuti Apparecchiature Elettriche ed Elettroniche) per garantire che su tutto il territorio dell'Unione Europea vengano avviati sistemi di raccolta, trattamento e recupero dei rifiuti elettrici ed elettronici. 
I singoli Paesi dell'Unione Europea hanno varato apposite leggi nazionali per recepire tale Direttiva che è divenuta così operativa in tutte le nazioni della Comunità dal 2006 e che può quindi essere applicata a tutti i prodotti ROVER che ha aderito per tale scopo al consorzio ECOEM: Registro Produttori AEE n° IT08020000002107 – Registro Produttori Pile e Accumulatori n° IT09070P00001516.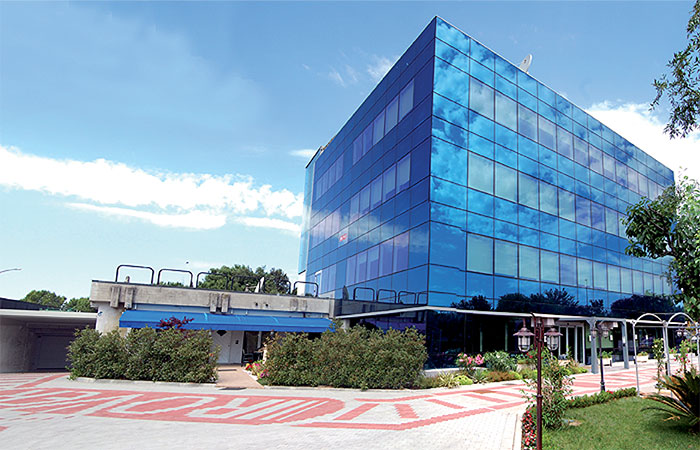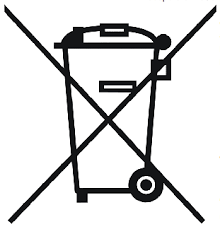 May we take this opportunity to remind you that the symbol shown to your right can be found on all ROVER equipment and in the various user manuals and packaging.
This symbol means that ROVER products must not be thrown away, but taken to specific waste disposal centres that are able to recover electrical and electronic parts. If a customer purchases a new meter, he can also return his previous piece of equipment to the ROVER vendor who will dispose of it for him.
Vi ricordiamo che il simbolo qui a fianco, apposto sullo strumento, sul manuale, oppure sull'imballo sta ad indicare che il prodotto non deve essere gettato insieme ai rifiuti domestici ma deve essere opportunamente smaltito, presso le discariche oppure presso un centro di smaltimento indicato ed adatto a trattare Rifiuti di Apparecchiature Elettriche ed Elettroniche.
È possibile altresì, acquistando un nuovo strumento, restituire il vecchio al punto vendita che provvederà al suo conferimento in apposita discarica.