WARNING: Due to the upcoming Christmas holidays, we cannot guarantee that Repairs received after the 5th of December will be completed before the company closure.
Not repaired instruments will remain in our lab until the re-opening date, the 7th of January.
If you have already checked with your ROVER distributor about the nature of the fault and the problem cannot be solved with a simple sw or plan of memory up-grade (terrestrial TV channel list and SAT plans) or with a simple repair that can be made locally, in any case we suggest you to read the various "F.A.Q", to view our "VIDEOS" and the information on our "SERVICE" section;
If the instrument is really amaged/faulty, fill in (or ask your vendor to fill in) the form to require an RMA (Return Material Authorization);
The authorisation will be sent in approx two working days.
Note: Scroll the page to the end to donwload the RMA forms, pdf and doc format.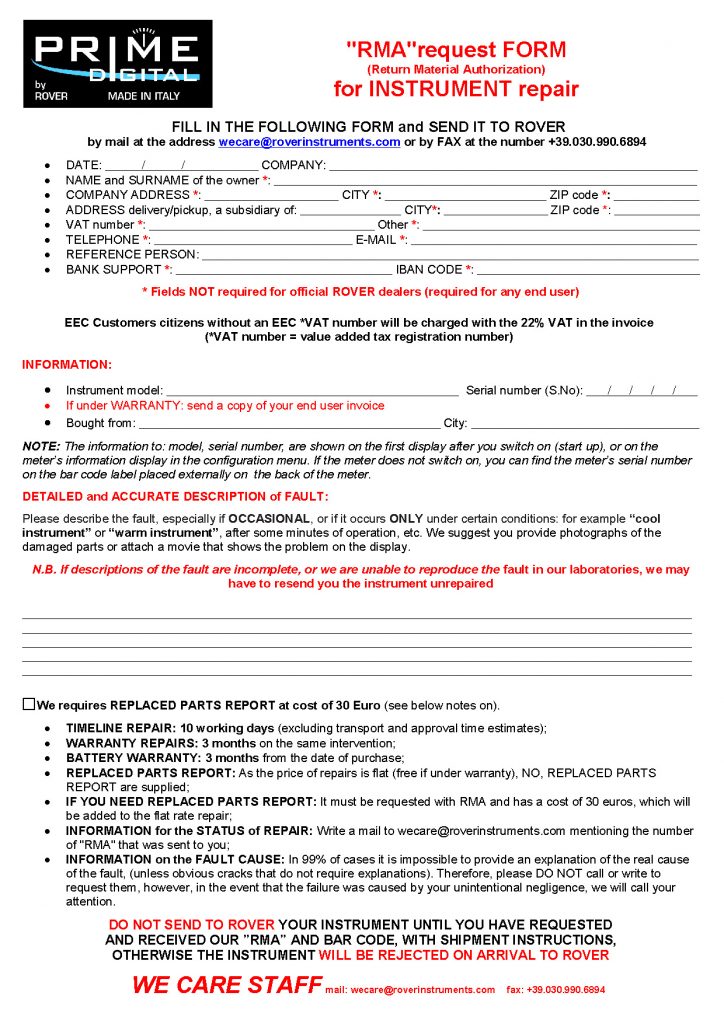 ———————————————————————————————————————
This is the example of the LETTER (RMA) you will receive
for the return of OUT of WARRANTY instruments: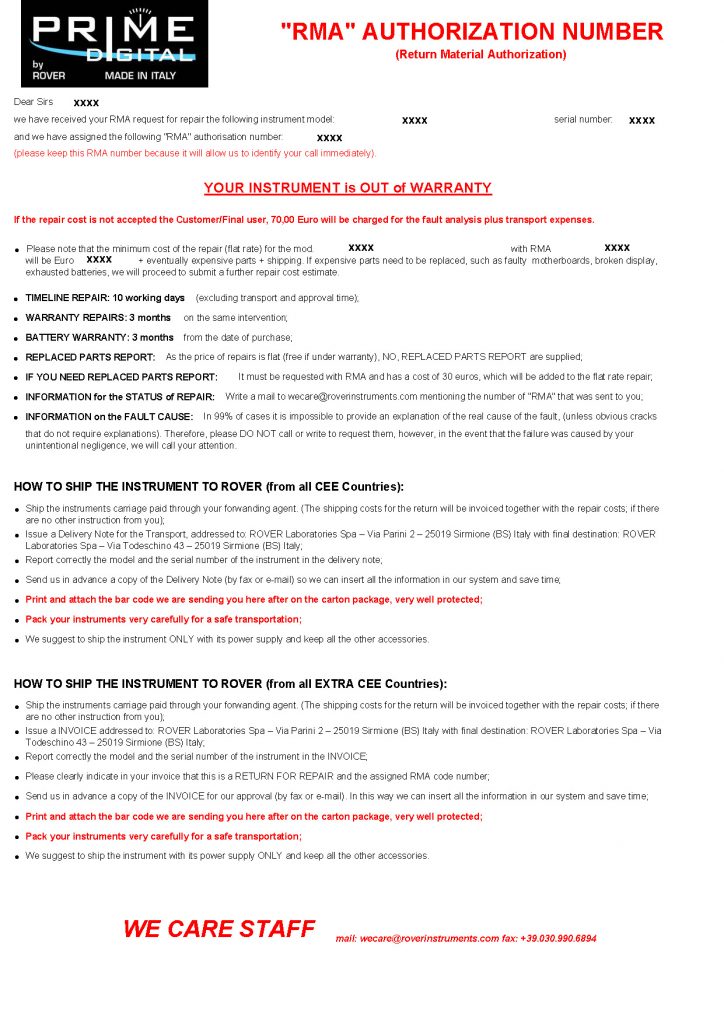 ———————————————————————————————————————
This is the example of the LETTER (RMA) you will receive
for the return of UNDER WARRANTY instruments: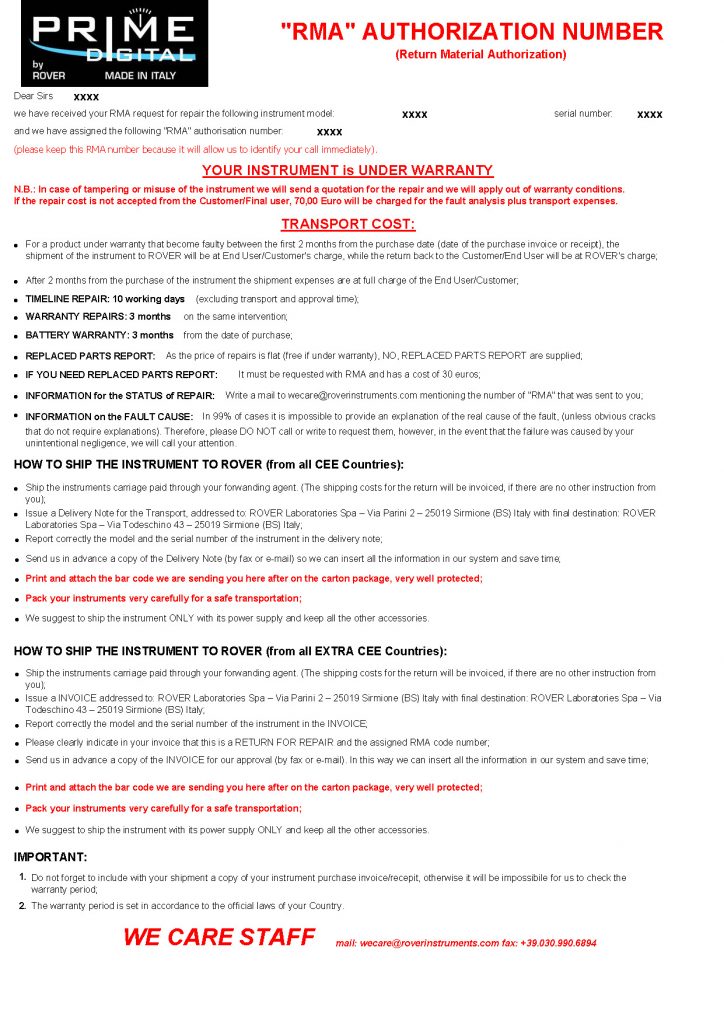 ———————————————————————————————————————
This in the example of tht "SHIPMENT LABLE" that you will receive: